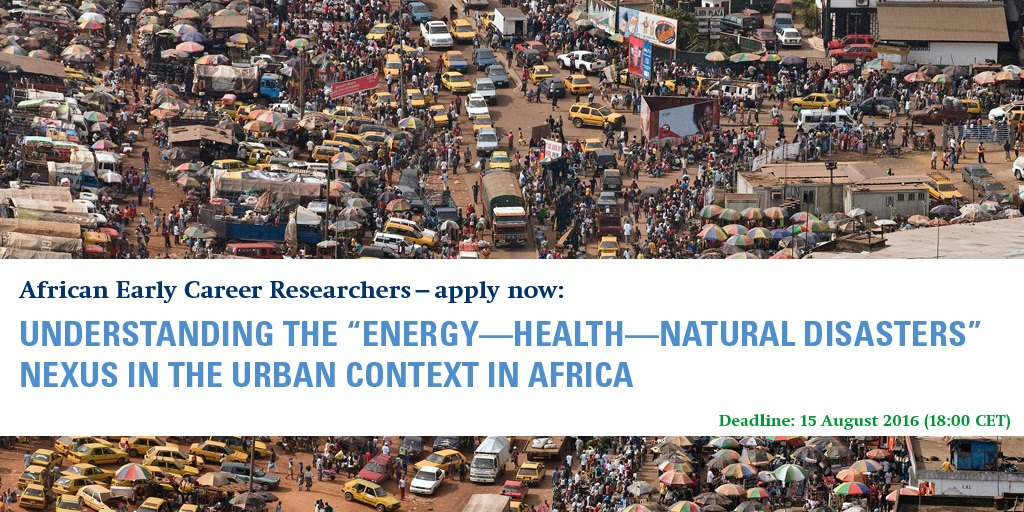 ICSU, together with NASAC and the ISSC, will support 10 research projects across Africa. These projects are expected to generate new solutions-oriented knowledge that will help develop new urban paradigms in Africa and make African cities more resilient, adaptable and healthier. This is the first call in a five-year, 5 million EUR project that seeks to increase the production of high quality, integrated (inter- and transdisciplinary), solutions-oriented research on global sustainability by early career scientists in Africa. More
The deadline for pre-proposal submission is 15 August 2016 (18:00 CET).
For more information on how to apply, please see this page.